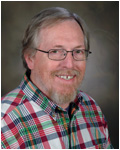 Black & White Specialties, or to us BWS, is a custom photographic lab open to the public. We specialize in the processing and printing of black and white images. Aside from our excellent black and white work, we also take pride in our digital restoration, studio portraiture, commercial photography and fine art printing.
We are a small personable shop where you can talk to the people who work on your project. As a small business owner I want each customer to be pleased with what we do for them.
No job is too small. Just one negative to print, just one old snapshot of Mom to copy for a gift, we will do it and do it well, to last a lifetime. Do you want prints to fill your office, store or restaurant, we can do that. Do you need your own photo taken for the newspaper or all of your sales force, we can do it. We can photograph your products or plant and make you look your best to the world.
Give us a try and I know that you will be pleased.
Ric Cummings
Owner
Black & White Specialties Inc